I attended the Christian Dada show for Mercedes-Benz Fashion Week in Tokyo. At times I felt as if I were watching theater rather than a new Spring/Summer collection. The young and extremely creative designer mixed art with fashion, bringing in many props and creating a sense of gloom. By far my favorite production of Fashion week.
 At the end of the set I couldn't help but compare the model in the white dress and the following models in black to The Black Swan.
Below is a pic of me at the Armani Exchange opening in Harajuku.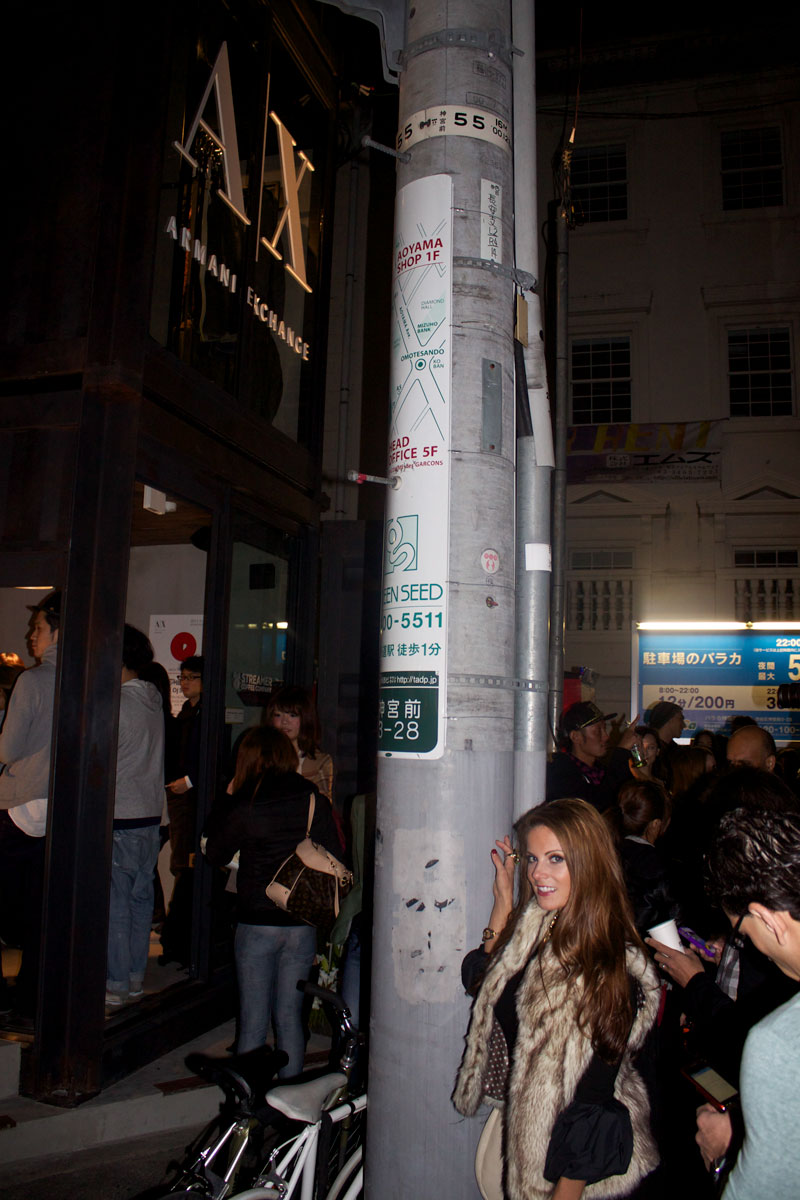 For more Fashion Week updates check out www.StylistStandpoint.com